This is the digital chalkboard
The WESUAL chalkboard is a ready-to-plug-in solution including design software and playback hardware.
Cult design templates and over 300 illustrations in the chalkboard look are included.
You can either simply augment your existing TV thanks to the chalkboard player, or select a WESUAL display or the WESUAL chalkboard display stand for the kit.
The chalkboard kit software is easy as pie to use and allows you to create attractive content yourself in seconds. Logos and CI-compliant colours can also be easily inserted and adapted for perfect presentation of your images.
How the digital chalkboard works
Added value of the digital chalkboard
No more smudged and illegible boards
Wide range of appealing design templates for countless application cases
With over 300 illustrations and iconic chalkboard fonts
Can be custom-designed: possible to use own colours, graphics and logos
Always the right offer at the right time (promotions, daily menu, evening menu, etc.)
No more outdated information: automated content display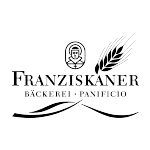 Examples from our customers
Whether small or large, portrait or landscape – integrate the digital chalkboard the way that suits you best. All you need is a power connection and an Internet connection via cable or WiFi.
Ready-to-use CHALKBOARD kits