"We use the fully automatic WESUAL CLICK photographic studio and the digital chalkboard in our salesroom and bistro. Waiting customers are informed about products and new offerings and, for passers-by, the board acts as a customer stopper.
What we have been most enthusiastic about when using the WESUAL system is how uncomplicated and easy it is to use and how many design options and design templates there are. These help to achieve impressive results even without any prior knowledge of graphic design. Another important aspect for us was the rapid and unproblematic transmission to the terminal, which works splendidly with WESUAL and is lightning-fast thanks to the central administration and wireless networking."
Deployment areas and applications
Digital product presentation & promotions of offers
Effective presentation of wide-ranging information to shorten waiting times
Time-controlled presentation of offers
Video presentation
In-house production of authentic product photographs for promotions, daily recommendations, etc.
Digital menu boards
Digital chalk boards and posters
Links to Facebook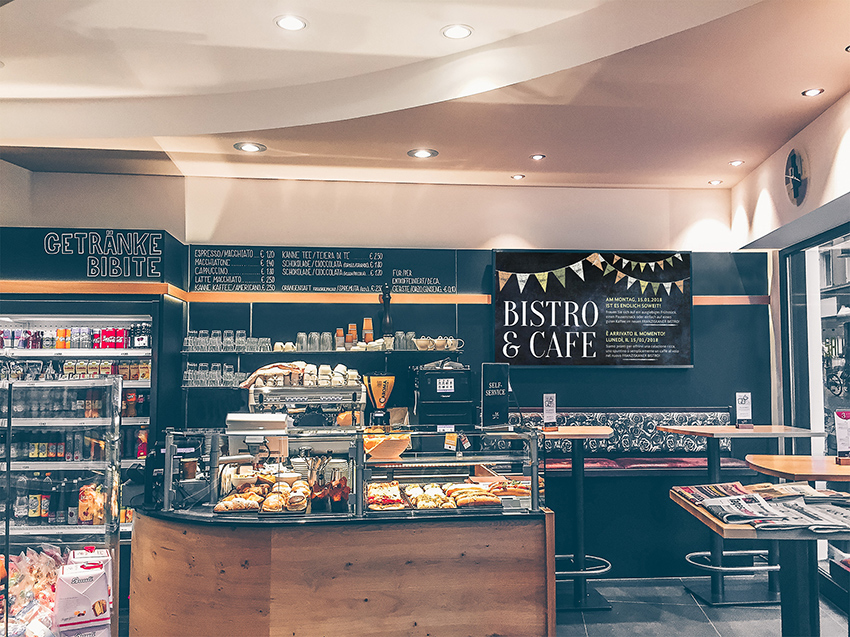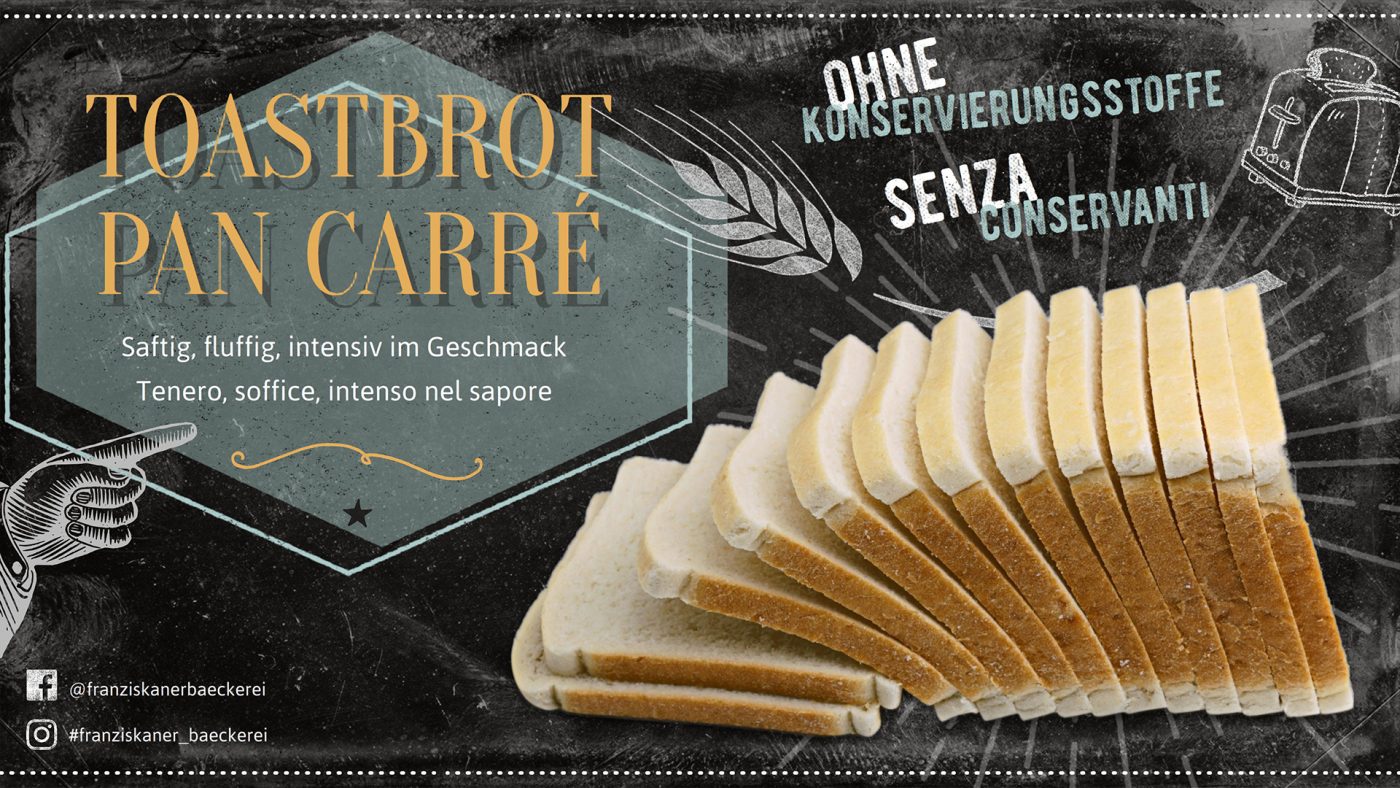 Learn more about the Franziskaner Bakery project, including an interview with the owner and more images:
Change any display into your perfect promotional medium.
Your eye-catching customer stopper and information board for all areas of application.
The fully automatic photographic studio in a compact box format with wireless cloud transmission.